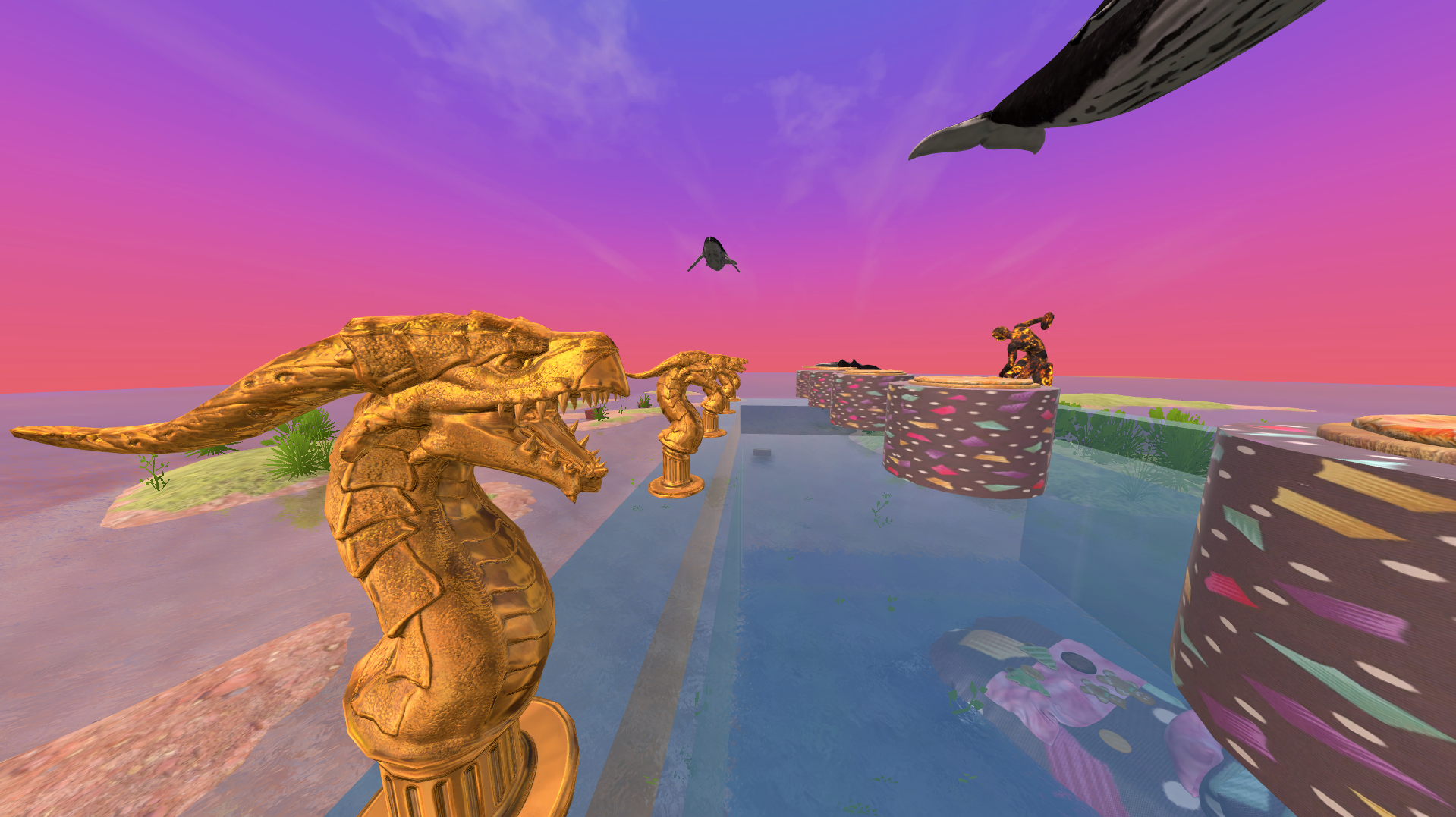 Whales In The Sky
Whales In The Sky
A small scene made for class using procedural generation, with
islands half-in-water,
dragons cooking pizzas,
couches you can kick around,
and flying whales!
Made with mostly all free Unity assets, credited in the Readme,txt, besides the scanned textures from a (new) fluffy sock, and my favorite shirt from Goodwill.

If you're curious, the procedural part is in the terrain generation and placement, speed, and size of whales, couches, and trolleys.
Download
Download
Whales In The Sky 2.0.zip
277 MB